Saturday, 31 October 2020
Regenerative Farming
Written by Kelsey Scholer
---
Hello wonderful, curious reader! If you have found your way here, you are probably interested in regenerative farming, or are down a beautiful rabbit hole of exploring this conscious and creative community. Well, I am in the same boat, and have been ever since I discovered that there was a better life to be lived than the one that I was spoon-fed as a child. Specifically, though, I felt compelled to reach out to the

Ode an die Freude

Instagram account after I saw so many lovely manifestations with a common theme pulsing through them – farms! I, too, am manifesting a small, organic farm to one day live on, live from and live with.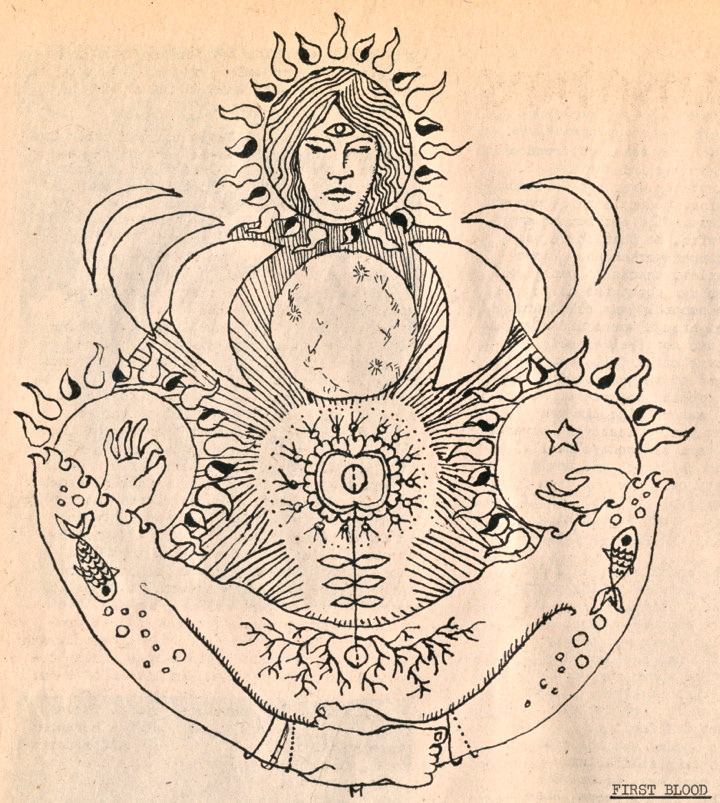 COUNTRY♀WOMEN Published in the early 1970 ©
So, naturally, being the person I am, I dove into tons of research about this. I have collected many resources over the years about how to start a farmstead that is not just sustainable, but regenerative. Of course, there are thousands of resources beyond those I mention here. These mini lists are intended to support you in feeling like this is possible and exciting, and to give you a jumping off point. Use this not as a one-off read, but as a resource pool to come back to when you need it. I am so grateful to be able to share these with you on a platform with such intentional, awake creators and readers.

I hope you enjoy and can find something that suits your journey! Take a breath and jump in!

Real Quick – What is Regenerative Living?
The principle of sustainability has been served to us as a solution for our crisis-burdened world from all corners of life – media, schools, well-intentioned organizations and so on. However, in our current climate – literally – we cannot proceed on a simply 'sustainable' basis. Sustainability, by definition and connotation, means maintaining the existing rate or status for an extended period of time. Is this enough? I surely do not think so. Instead, this dire moment on Earth calls for regeneration. This concept challenges sustainability by urging us to, in fact, create new systems which are ever-changing, highly adaptable, and constantly producing more positive results. We cannot settle for simply preventing negative outcomes. Regeneration goes beyond this by bringing new life to old problems. Although oversimplified, this definition outlines a future we should strive for and is totally possible, especially when starting a farm!


This section refers to Regenerative Living rather than Regenerative Farming because I believe that the two are interchangeable. So, in this article, when I refer to one, I am also referring to the other. Farming is a lifestyle and all parts of the system from planting the plants, eating the eats and pooping the poops need to produce good results and be in a constant, flexible loop. Then, we need to build self-sufficient individuals and communities who can uphold and constantly transform the wonderful regenerative systems we create. Most of this work is done "on the inside" through spiritual practice, meditation, soul work, and so on. Then, by making authentic, lasting connections with those in our immediate community. A farm cannot survive without many helping hands. Hands which need to be attached to aware, loving and cooperative individuals who are in harmony with each other and the soil they tend to.
Some resources and examples about personal work and conscious communities:


An organization linking inner transformation and outer change

, a key area of their work being food and farming,

They host workshops (online during Covid-19) on a variety of topics listed on their website!
The Empowerment Manual
by Starhawk

- A book about understanding group dynamics, facilitating communication and collective decision-making, dealing effectively with difficult people.

- Likely more useful for people who are well on their way to building a community around a shared goal, or someone who has worked through the steps of where they will start their farm, who will live on it, etc.

- Also good for understanding how to build better communities in general!
-

Hard-copy
-

Online version

(Starhawk's entire life and career is a catalyst of inspiration for intentional, Earth-minded living, so I also highly recommend researching her life! Her website is a good start.)
Example of

Intentional Community

:

- "This film follows a community in Australia who have come together to explore and demonstrate a simpler way to live in response to global crises. Throughout the year the group build tiny houses, plant veggie gardens, practice simple living and permaculture principles, and discover the challenges of living in community."

- Honest about the challenges of living in community and gives good examples of how you can make money living this way

- Includes interviews with major thought-leaders on slow-living.
Soul Fire Farm

:

- A farm and community committed to ending racism in the food system, and using ancestral and spiritual farming techniques to regenerate the land.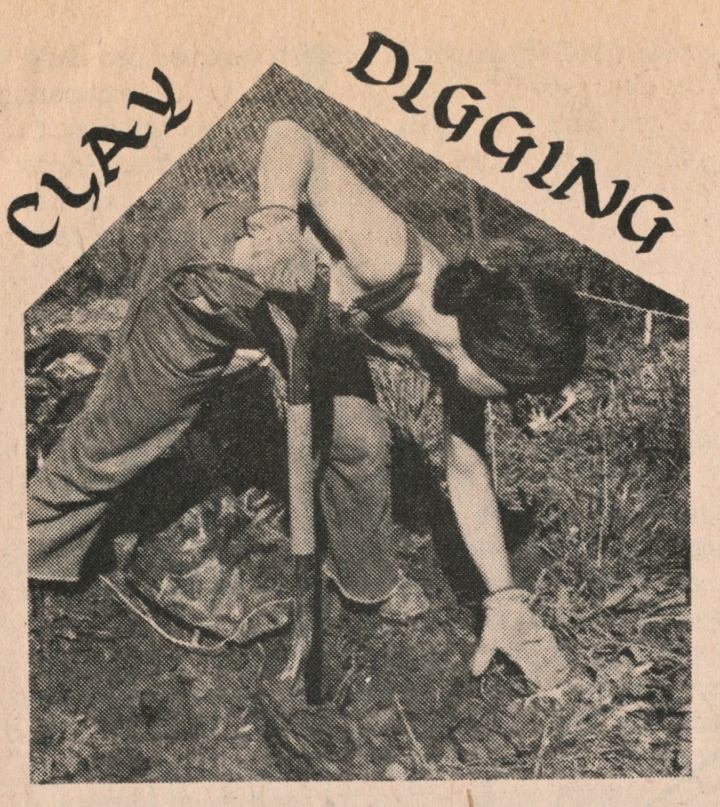 COUNTRY♀WOMEN. Published in the early 1970 ©









Visit a Farm, Change Your Life

My first look at organic, regenerative farming started with my visit to Woodland Harvest Mountain Farm. This farm, situated in North Carolina, is home to a family who bases their lifestyle on the principles of permaculture. The two women and their sons invite young people to live with them in exchange for helping out on the farm and supporting the growth of their dreams. Here, I enjoyed a week learning about the ways that the farm operates, not only for growing edible plants in their gardens, but also how they harvest animals, integrate their spirituality and activism, and run all of the farm's facilities on an off-grid system. Needless to say, I feel that I gained much more than I gave which seems to be the shared sentiment of those who are lucky enough to share time and space at this farm. I have revisited several times and would like to share some gems and aha! moments, which I will take with me when I start my own farm:

- Grey water system
Local, loving animal harvesting
- An article about

conscious butchering

and sacred sacrifice:
Humanure cycle
- A very simple and important process focused on being responsible for our waste
-

$10 PDF handbook

and tons of free information:
Natural building techniques
- Quick explanation of

common techniques


- The Art of Natural Building: Design, Construction, Resources by Catherine Wanek, Joseph F. Kennedy, and Michael Smith
- This is an entire fascinating world in itself, so I highly recommend simply googling the topic to find out more!

4 Other, more abstract, but just as important lessons:

- 1) Building an authentic, loving community around shared values is at the heart of any farmstead.
- 2) Intergenerational knowledge sharing is extremely important so that we do not forget the ways and stories of the past, and so that ideas and open-mindedness of young people can permeate upwards in the age tree of life.
- 3) Everyone has something to give and should share their gifts with others – "each one teach one" .
- 4) PLAY is just as vital as work .

Interview with the Woodland Harvest Mountain Farm women.

To have your own in-person, likely life-changing time on a farm you can visit

WWOOF

to find organic farms WORLDWIDE that are keen for eager, interested people to help out and learn this lifestyle.
COUNTRY♀WOMEN Published in the early 1970 ©
Permaculture as an Avenue for Regenerative Living

As the organic farming movement continues to spread across the world, more people have turned to permaculture as a way to ensure their farm is prosperous and abundant in more facets beyond the all-important food production. This design process is about working with the cycles of nature and closing loops rather than having resources leaking out at the edges. As you will come to discover, it is more than a farming method; it is a culture to live by.
Resources ranging from basic outlines to in-depth tutorials:
A website explaining the

ethics and principles

:
- Really absorb this information! It's how you can come to understand how holistic this system is without even seeing it in action yet!
- For those who learn better by video (

6-minutes on the basics

).
How Permaculture Can Change the World.
- Just a 5-minute video to get you in the

revolution mindset




Inspiring and Informative videos.


- Browse this page and this website, in general, and you will find so much on where to begin!
A

Manual and Manifesto for downshifting and living simply.





Retrosuburbia

is a book which can be accessed online at a pay-what-you-can exchange
Highly recommended for those who may not dream of or have access to a huge piece of land, but still want to make these revolutionary changes in their lives
COUNTRY♀WOMEN Published in the early 1970 ©
Planting the Seed – A Foundation for Starting Out

Although I am still in the manifesting/dreaming/brainstorming phase of my journey, I have learned a few things about what it takes to start your own farm. Aside from the obvious phases of buying land, sorting out physical labor, building infrastructure, and so on, at the heart of it must lie passion. You must truly believe in this lifestyle as a way to change the world, one decision and one day at a time because it is by no means easy. So, you have to know it is worth it. I have come to this resolution after seeing the way that slow living makes real impacts and how living according to your True Values (all caps for reverence haha) is one of the most radical things you can do. If you have already arrived at this conclusion, I sincerely celebrate you. If you feel like, "I think starting a farm would be really cool and feel really good in my soul, but I am not sure it's actually how I want to live my life" I highly suggest visiting a farm through

WWOOFing

to fully convince you either way. In the end, a regenerative farm/community will only be as successful as the people who give life to it are passionate.




For myself, another step in committing to creating this life was just that– realizing that it is a creative process.
If you follow

Ode an die Freude

, you are probably interested in art. At permaculture's very core, it is a design process. All of the elements of regenerative living come together in a beautiful tapestry which is deeply personal and artistic. It is an ongoing process that is happening right now for all of us. If you allow life to become a dance, then all of the practical steps become more enchanting and less difficult.


Others' success is your success in this case. Sharing about this way of living will make it more popular, therefore more possible. If we have more people who are compelled to live in accordance with their Earth-conscious values, then we have more people to support the process in getting there ourselves. Have conversations about this. A conversation can change a person's entire life course. Many people do not know about regenerative living because it is simply not part of the messages we receive from mainstream society. In fact, mainstream society profits off of us not finding out that there are much more fulfilling ways to live. Talk about this with anyone and everyone!!! Share online about your passions in this realm, even if you haven't physically begun to live this way. Share resources that YOU find helpful and you never know who it may touch. All of this will help you on your way in creating a shared reality centered on regenerative living.

Below are some resources that are inspiring, concrete and replicable:


Woman starts her own permaculture garden in the suburbs

:
- Demonstrates how to do this in a suburb
- More honest truths and tips about this lifestyle
- Kat also offers workshops and personalized permaculture designs! (find these on her

website

under services:

)


- Another

woman-run permaculture farm/food forest

.
- How to set up a permaculture farm in 9 steps.
Very specific advice from a permaculture practitioner. His website also has information about how to start from a "no idea" basis.
A Genuine Call to Connect with Me

In line with my belief that conscious conversation and action will drive these farm dreams to becoming realities, I sincerely ask you to connect with me about any of the topics I mentioned. While writing this, it was very difficult to not pour everything I have ever learned about regenerative living into it because it is truly the most extensive topic I could imagine writing about. After all, it is life itself! So, PLEASE come to me with your thoughts, disagreements, questions, or just for a joyful conversation about how many magical possibilities there are in this collective life. I really want to hear from you because we have so much to learn from each other. And how good is it to hear from people who are passionate about the same things as you?!?! My Instagram account is

@kelseyscholer

and my email is kelseyscholer@gmail.com. These are the ways I have found best suit an initial conversation. I hope to become friends with so many more of you!



I was born on a hot summer day in sunny Miami, Florida where I lived a very beautiful, and very average white American middle-class childhood. Fast-forward some time and I attended Florida State University where I studied Media Communications, despite my dream of opening a forest kindergarten someday (still the dream…going to happen…come be part of it!) In college, I had a number of experiences which drew me further into the worlds of environmentalism, activism and social justice issues. Now, I am living in Germany as an au pair, and working every day toward a life that gives more than it takes. I find truth in a deeply rooted Earth-based spirituality which keeps me grounded and gives me the energy to stay focused on this path to a better future. On any given day you can find me lost in a book, walking barefooted in the forest, or café-ing with new friends (Covid style, of course!) What about you?
Witchcraft & Folk traditions

Solar future & Nature